The Online Medical Doctor

Free Consultation Service
Looking for online medical advice? Post your questions here and get your medical concerns addressed here by one of our medical doctors. This service is for information purposes only and must not be a substitution for a face to face consultation with your healthcare provider.

Wouldn't it be nice to be able to reach out online and discreetly get a free online medical advice from the comfort of your house, office or anywhere you are? How even better, if you know that you will be getting trusted and sound medical advice given by qualified medical doctors who will be honest and transparent with you without any pecuniary interest attached?
What about getting a second opinion on a medical decision or treatment option when you want it? That is what we provide.
We hear some people become very apologetic, saying "I know I should not go online and do self diagnosis". Well, do not apologize. It is the right thing to do, provided in a sensible manner and on the right website. Making use of online medical consultation means the you are more prepared to take over responsibility for your health and not leaving all your health decision to a single medical provider. It means having easy and confidential access to a second opinion.
A study by the California Healthcare Foundation & Internet Health Care Coalition, found out that: "66 percent of those who seek online medical advice do it exactly for the same reason – the privacy it offers!" - Italics ours. Is that you? Looking for some privacy to be able to raise some disturbing medical queries?

Ask questions about your medical concerns online. Get a diagnosis, as well as treatment advice and prescription information… yes, all at the click of your mouse. You can get seasoned medical opinion on most medical conditions, and not just restricted to causes of abdominal pain.
It's For Information Purposes Only

Our online free doctor or medical consultation service is for information and educational purposes only. This should never replace the need for you to see your doctor or healthcare provider for a one to one (or face to face) consultation. It should also not be relied upon if you have a new onset, moderate or severe medical problem of any sort, including abdominal pain.

Knowing Who Is Who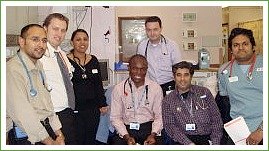 It is important that you always verify who is who in terms of the provision of free medical help online and avoid falling into the hands of quacks. Be careful.

Always verify the identity and registration status of who ever pops up or professes to be an online physician from your local health authority before engaging such ones.
Go to the Medical regulatory body's site in your country or region and check registered doctors section. In the United Kingdom, you could check all doctors registration status by following this link General Medical Council Register and in the United States, United States Doctors Register.
Here at abdopain.com, most of your query will be answered by Dr. O. Edema MBBS MRCGP MSC DRCOG, WEBMD & DIRECTOR, ABDOPAIN.COM is a WebMD with over 18 years experience as a fully qualified medical practitioner. Dr Edema currently works in the National Health Service (NHS) in England and he is fully registered and licensed by the General Medical Council (GMC) UK with  Registration Number 6047231. His primary areas of interest are Emergency Medicine, Women and Child Health, as well as General Medical Practice.
Get A Free Medical Advice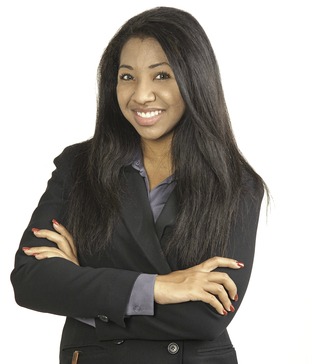 Get a free online medical doctor opinion and help now. Fill in your query into the form below.

All queries posted are reviewed by our online medical doctor and we aim to get back to you within one to five working days, depending on the work load we have.
This service is strictly provided as a voluntary service and we do not get paid by any persons or organization. If you feel inclined, you may wish to make a small donation to help pay for this service if you find it useful. All donations are highly and sincerely appreciated.
Fill this form now for your free online medical help. Provide as much information as possible in a clear concise format. Some of the questions asked here might sound strange, but providing answers to them will help.

Physician Consultation Request
Have a medical question to ask? We may be able to help. To help us do this, please include the following information in your story:

Your Age

What exactly is the problem - e.g, upper abdominal pain

Duration of symptoms or for how long as this problem been going on for

Where is the pain, if you are describing a pain; Does the pain spread to anywhere? Is there anything that you have noticed makes the pain worse or better? Is it related eating, or movement, or certain times of the month?

Is there any change in your appetite, weight loss, or change in your bowel habit and if so, for how long now?

How is this issue affecting you -
your everyday life, work, hobbies or home life?

What worries you most about this problem if any.

Are there any thoughts on your mind as
to what might be causing this problem?

What are you hoping we could do for you today?

Are there any medical problems in the past?

List of current medicines you take if any

Do you have any allergies?

Any Thing else you remember and want to include?
Remember: The more detail you give about your condition and how it is affecting you, the better.
What Other Visitors Have Said
Click below to see contributions from other visitors to this page...

Help Keep This Site Going
Donate To Show Your Support



Return To Home Page From Your Free Online Medical Doctor Help Page.