Abdominal Pain Medications
Looking for Abdominal pain medications? We bring you access to commonly prescribed medicines used in the treatment of abdominal pain. From drugs used for trapped wind, irritable bowel syndrome, constipation, diarrhea, to specific antibiotics, in conjunction with verified, licensed online pharmacies.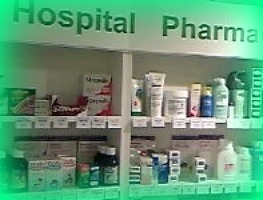 You can order abdominal pain medications online here and get it delivered to you in any country of the world! We do not provide access to controlled medications like narcotics.
Some causes of abdominal pain would need surgery or other treatment modalities to treat and cure them, rather than just medicines. Please consult your doctor in ALL cases. The abdominal pain medications presented here is for information purposes only. You could order these medications ONLY after consultation with your doctor.
---
Please before ordering medications, be sure to discuss with your doctor, the suitability of such medications for you. A medication may not be suitable for you due to:
The presence of certain existing medical condition (s),
The current use of some type of medication(s),
The presence of an allergy.
It is dangerous to use most medications without taking the above three considerations into account
and be sure you are safe to use such drug.
Pain from stomach ulcer, gastritis, indigestion, period pain, vomiting, constipation, diarrhoea, menstruation problems, food poison, fibroid pain, gall bladder pain, kidney stone pain, cystitis pain, pelvic inflammatory disease (PID), Henoch-Schönlein purpura, abdominal migraine, endometrosis, chronic pelvic pain, irritable bowel syndrome, Crohn's disease, ulcerative colitis, trapped wind, intestinal worms and and other bowel infections are among the most common causes of seeking to use medications in abdominal conditions.
Many other causes of abdominal pain are best dealt with surgically, requiring a surgeon or gynaecologist to operate. Appendicitis for example is treated only by means of operation. You can get access to medication needed for most causes of abdominal pain amenable to medications here.
Do you know the specific medication you are looking for, or are you here to see what medication would better suit the abdominal condition you or your loved one is suffering with? We provide a guide here of medications and the conditions in which there may be used.
Pain Medications
Do you suffer with a dull ache in you abdomen and you wondering what medications to use before seeing the doctor? Simple pain killers can be used in the symptomatic relieve of pain due to conditions in the abdomen like period pain (menstrual pain), gall bladder pain, food poisoning, fibroid pain, and indeed, other non-specific abdominal pain.
The list of common pain killers suitable for use in the event of abdominal pain include:
Aspirin 300mg.
Very effective pain killer. Can be used along with paracetamol. Avoid in Children. Adult dose for pain control is 600mg to 900mg Three Times A Day for 3 to 5 days. Must not be taken on an empty stomach. Avoid if you suffer with Asthma, or stomach ulcer, or have apsirin allergy.
Cocodamol or Tylenol
Codeine Posphate
Codydramol
Diclofenac 50mg
Also called Voltaren or Volterol. Very strong Non Steriodal Anti Inflammatory (NSAID) medication. Good pain killer for abdominal pain caused by kidney stone. Also good for joint and bone pain, of following injuries.
Ibuprofen
Paracetamol (Called Acetaminophen in the USA)
Tramadol
Oromorph
Mefenamic Acid or Ponstel.
This is very good pain killer for abdominal pain due to menstrual pain. The adult dose is 500mg 3 times a day, a day to two before the onset of menses, if using it for menstrual pain, and then continue as required. Can be taken along with paracetamol or acetaminophen.
Morphine injection
Morphine Sulphate Tablet (MST)
Pethidine
Anti Depressants
There are quite a few medications, originally used for depression, but that has shown to be very effective as adjuncts for chronic uncontrollable pain. These include:
Duloxetine (Cymbalta) .
This is a very strong antidepressant, but used also in the treatment of painful conditions like irritable bowel syndrome, chronic back and nerve pain, and fibromyalgia.
Gabapentin (Neurontin)
This is not an anti-depressant. It is used in the treatment of epilepsy and neuropathic pain.
Trimipramine
Paroxetine 20mg tablets (Paxil)
Paroxetin is another popular antidepressant, but found to be helpful in irritable bowel syndrome along with other medications. The adult dose is one 20mg tablet every morning, for at least 28 days. It takes 14 to 21 days for the effect start showing in pain control.
Anti Colic or Antispasmodics
These medications are useful in cases of colicky abdominal pain. You can use any of these along side the other abdominal pain medications listed above for pain control. They are called antispasmodic and help to relax the muscles on the wall of the gut. They include:
Infacol 50ml.
This is the recommended colic abdominal pain medication in babies, who suffer with colic.
Stomach Lining Protecting Medications
Another very useful group of abdominal pain medications are PPIs or Proton Pump Inhibitors. These are often given to protect the lining of the wall of the stomach, in conditions like:
Acid Reflux
Hiatus hernia
Stomach ulcer
Peptic ulcer
Gastritis
When taking other medications like NSAIDs - aspirin, diclofenac, ibuprofen, that could irritate the stomach
For the treatment of Helicobacter pylori in the so called triple (Where Amoxycillin 500mg BD, Clarythromycin 500mg BD, and Lanzoprazole 30mg BD is given) or quadruple therapy (where bisnuth is added to the triple therapy regime).
These medications include:
Ranitidine 150mg (Zantac).
Zantac is not a PPI. It belongs to the class of drugs called H2 receptor antagonist or antihistamines. It is very effective in the control of peptic and stomach ulcer. Can be used along with PPIs like lansoprazole. Take 150mg twice a day, or 300mg at night.
Anti - Sickness Medications
These are "abdominal pain medications" taken to prevent, reduce, or stop the feeling of being nauseated and vomiting. They play very important roles in conditions like:
Diarrhea and vomiting
Vomiting from taking some types of medications
Combacting that feeling during an attack of migraine
Overcoming vomiting in early pregnancy
During cancer medication administration or treatment
Intermittent or prolonged vomiting of no cause
Cyclical vomiting syndrome
Abdominal migraine
The medications include:
Antibiotics
Antibiotics would sometimes be needed in the treatment of abdominal pain.
This would included antibiotics for the treatment of urinary tract infection, including:
The above abdominal pain medications are best used in conjunction with drugs or medications that specifically addresses the underlying cause of the abdominal pain, where possible. Click on the various medications for more details on their use, side effects, contraindications (that is, situations where they should not be used) and how to get these medications.
Prescription Medications: Queries & Comments
You can discuss and share great ideas about prescription medications, as well as share your experience on the use of a particular medication or raise relevant queries and comment here! Join the community.
What Other Visitors Have Said
Click below to see contributions from other visitors to this page...

Please See Terms of Use of Abdominal Pain Medications Page