Terms and Conditions of Use
of Abdopain.com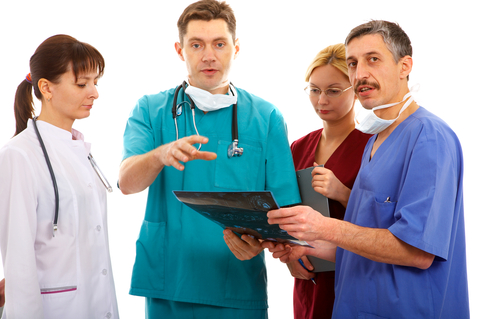 Thank you for visiting and using our site. We hope you found or will find it useful, if you have not already used a section of it.
This page helps to lay out the principles that guide the use of this site and the services provided here.
To use this website, you must agree with, and be legally bound by the terms and conditions of use of abdopain.com, that is shown on this page and anywhere else on this site. It covers our privacy policy, disclaimers and limitation of liability, indemnity and more.
Please, if you disagree with any of the terms and conditions of use of the site, stop, now and do not use the site. Our terms and conditions of use are as follows:

1. ACCEPTANCE OF TERMS OF USE
By your use of this site, its online doctors consultation service, feedback, or its forum or chat room (s) or indeed any information or resource provided on or via this site is a confirmation of your acceptance of our condition and terms of use as set here, and thus you are contractually obliged and legally bound by them.
If you do not agree with or accept any of the terms hereby stated, please do not use this site. Log out and leave this site now.
2. DISCLAIMER & LIMITATION OF LIABILITY
The information presented on this site is strictly for educational purposes only. It by no means constitutes a recommendation of treatment or substitute for medical consultations.
If you have any medical condition or concerns, including decisions about medications, diagnosis, signs and or symptoms, treatments, complications or any health related concerns what so ever please consult your primary care physician (family doctor or G.P as the case may be) or, in serious cases, seek immediate assistance from your local emergency department or emergency personnel.
Where mode and method of diagnosis or treatment information is mentioned, again it is strictly for information purposes only, as may be reflected in current hospital practice or in the medical literatures. We can not and do not guarantee that all information presented here are error free.
Medical knowledge is dynamic. Whilst care has been taken to ensure the accuracy and up-to-dateness of the content of this site, abdopain.com or its owners or partners will not accept responsibility or liability of any sort for the use of information herein, in any manner.
Your use of this forum or information posted here is therefore strictly at your own discretion and risk. Abdopain.com or its owners or associates take no responsibility whatsoever for any misinformation, misrepresentation, distortion, libel, harm, injuries or damages or any grievance of any sort arising from your use or lack of use of this website or its contents, or chat room or feedback or forum or online doctor consultation services.
The abdominal pain centre discussion forum and indeed this site abdopain.com, is a free online resource on abdominal pain that enables its users to create and/or publish content in the form of posts, messages, links, emails, uploaded files, and images.
We do not screen or edit all items posted. Users should therefore not rely on the authenticity or accuracy of the content posted, and abdopain.com does not endorse the content, nor does it make any claim as to the reliability, accuracy, or legitimacy of the content that passes through or is stored on its system.
Although we are selective about the organizations we link to, we don't assume any responsibility for any site we link to or links back to us.
3. PRIVACY POLICY
We adhere to a very strict privacy policy. We will not divulge your identity or pass over your email or any personal data collected about you that may identify you to a third party, unless expressly required by law.
While we post questions and answers on our feedback page, we make sure your email is excluded. If you want to, you may request we do not use your true name on the postings. If you do not expressly state that your name, city and country of residence be removed or changed on the feedback posting, we shall leave them as they are, on the believe that those details alone will not result in you been identified.
We do not sell details of users to third parties too. You can be rest assured that even when making online consultation, we will not at any time reveal your identity to anyone unless required by law.
All information provided on this site are protected by copyright laws and are owned by Bethelgroups Limited, owners of abdopain.com.
You may use contents or images and pictures or downloads from this site for educational purposes only. We prohibit any part of this site or its contents to be use for commercial purpose without prior written permission from Bethelgroups Limited.
4. INDEMNITY
You agree to indemnify abdopain.com or Bethelgroups Limited, its officers, agents, associates, subsidiaries, affiliates, heirs, employers and owners against any demand, claims, actions, liabilities, of any form or kind arising from your violation of any or all of the condition and terms of use of this site, its forum, feedback, or online consultation service.
5. JURISDICTION
This site is based in the United Kingdom, and thus the terms of use stated here are governed by the English Law where legal jurisdiction shall at all times be exercised.
You may wish to contact us my mail at the following address:
The Abdominal Pain Centre
Abdopain.com
Suite 18, Torquay Road, Springfield
Chelmsford
Essex, United Kingdom CM1 6NF.

Thank you again for your valued visit and hope you come back soon for our updates.

Help Keep This Site Going
Donate To Show Your Support



Return To About Us Page From Terms And Condition Of Use Page