Wuhan Coronavirus  
(Also Known As The 2019 Novel Coronavirus, 2019n-Cov virus)
Last Updated: 31st January 2020.
Catch up on the latest about the Wuhan coronavirus (2019-nCoV virus or 2019 Novel Coronavirus) outbreak in China, Japan, Taiwan, Korea and elsewhere. We follow the news and bring it to you here so you do not have to scurry through the net for the important bits. 
What Is Wuhan Coronavirus?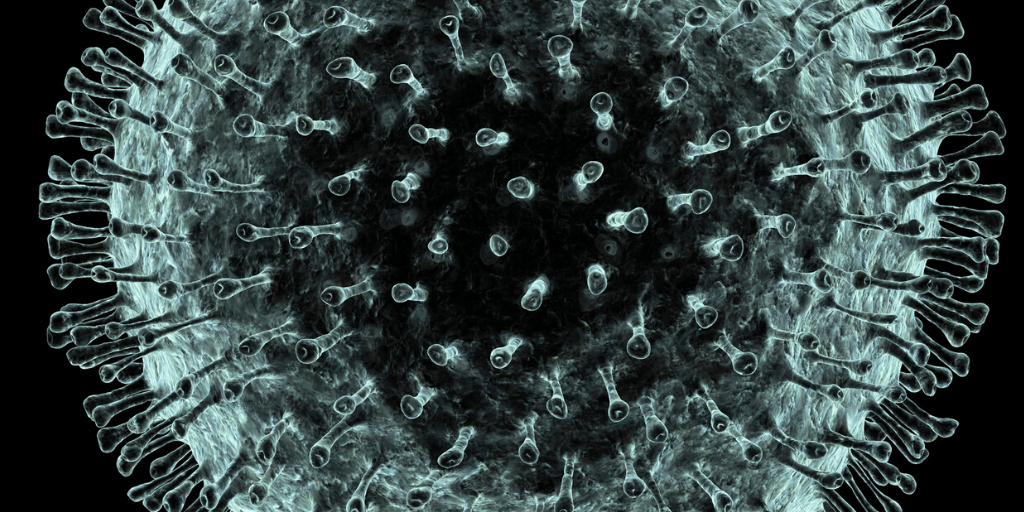 Wuhan coronavirus (or 2019 Novel Coronavirus, 2019n-Cov virus) is similar to SARS and MERS viruses. They are a group of viruses with crown-like outercoat.
A new strain of coronavirus (never known to man previously), is causing outbreak of pneumonia across Asia. This virus belongs to the same group of virus responsible for SARS and and MERS outbreaks a few years ago. They can cause a range of infections like the common cold to more severe deadly infections. 
The first case of the Wuhan coronavirus infection was reported to the WHO on the 31st of December 2019. It is also known as the 2019-nCoV virus (2019 Novel Coronavirus.  
Like SARS (transmitted from cats to humans) and MERS (transmitted from camels to man), the Wuhan virus is believed to be transmitted from animals to humans. The majority of infected individuals are reported to have had contacts with wild animals and seafood products. As at of now, it is not very clear what the reservoir of this virus is. 
A human to human transmission or infection has been confirmed. 

It is now reported as at of today the 31st of January 2020, to have caused:
213 Deaths
9856 persons infected, 70 outside China. 
Though first reported in Wuhan, a city in the Chinese province of Hubei, this infection has now spread and confirmed in:
China
Japan
Taiwan
Thailand
South Korea
United States 
France
Germany
Australia
Hong Kong
Malaysia
Vietnam
Nepal
Macau
Singapore
Canada
Russia
Sweden
Australia
India
Italy
Sri Lanka
UK
United Arab Emirate
If you have traveled to any of these countries or regions and come up with cold symptoms or fever, it is advisable to seek medical help.
The World Health Organisation is holding an emergency meeting today on travel guidelines and precautions.

Does Coronavirus Cause Death?
Protect Yourself :
Avoid kissing, hugging and sharing articles with someone with cold symptoms who have been to an affected area
Avoid being in close proximity of less than 3 feet with someone suspected with this infection unless you are a carer and have taken precautions to protect yourself by using gown, glove and N95 face mask
Stay warm, eat healthily, sleep well and keep fit
If you are not sure, contact your doctor. 
Does coronavirus cause death? Yes. It does. 
Though most cases of coronavirus infections are mild, as at of today, 31st of January 2020, 213 persons have been reported to have died from the Wuhan coronavirus, 2019-nCoV virus infection. 
If you recall, in February 2003 there was an outbreak of another coronavirus infection called the Severe acute respiratory syndrome (SARS) caused by a coronavirus, called SARS-associated coronavirus (SARS-CoV). 
During that outbreak that engulfed more than 24 countries, the WHO reports that more than 8,000 persons were affected with 774 deaths. 
The second other time a coronavirus infection was ever reported before now was in 2012. It was called MERS infection.
MERS, an acronym for Middle East Respiratory Syndrome, was an illness caused by a another strain of coronavirus called the Middle East Respiratory Syndrome Coronavirus (MERS-CoV). Persons from 27 countries where affected by this outbreak.
According the the Center for Disease Control in the USA, most MERS patients developed severe respiratory illness with symptoms of fever, cough and shortness of breath.
The WHO reports that as at of late 2019, 2,494  persons have been confirmed infected with MERS and no less than 858 persons have died from that coronavirus attack. That came to about 3 or 4 out of every 10 patients reported with MERS have died.

These facts highlight the need for us all to be very careful with the current outbreak of the Wuhan Coronavirus or 2019-nCov virus infection. 
What Are The Symptoms of The Wuhan Coronavirus Infection
Like the two previous coronavirus infections, the Wuhan coronavirus causes respiratory tract infections that could mimic the common cold or flu. 
So far, almost everyone from around the world who have come down with confirmed case of this infection had been in contact with someone from Wuhan or are from that city of over 11 million people. 
If you have come in contact with someone from any of the reported areas of outbreak within the last 14 days and suffer with the following symptoms, seek medical help immediately:
Fever (temperature greater than 100.4°F [>38.0°C])
Body aches
Cough
Shortness of breath
Muscle aches
Fatigue and malaise
The above symptoms of Wuhan coronavirus as you know, is not specific to this  condition, but these are the common symptoms seen in those with the 2019 novel coronavirus or 2019n-Cov virus infection. 
What Treatment Is Available For Coronavirus Infection
At this moment, there is a rush to decipher the genetic makeup or gene sequence of this virus to understand it more. 
There is no specific treatment for the Wuhan Coronavirus. 
Treatment is usually preventative and symptomatic. Rest, isolation from others, observation under medical care, and possible use of some broad range anti-virus pills. 
Have A Great Story About Wuhan Coronavirus 2019n-Cov Virus Infection Update?
Do you have a great story about this coronavirus infection? Share it!