AbdoPain Weekly

Subscribe To Abdopain Weekly: Your Weekly Newsletter On Important Health Issues.

You can now subscribe for the Abdopain Weekly newsletter by filling out the subscription form here. Get carefully selected medical articles written by experts only on important health issues delivered to your inbox.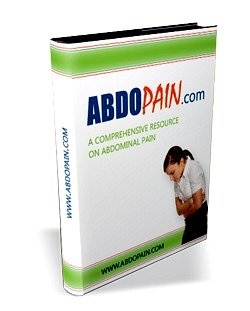 Wouldn't it be nice to get once weekly, short concise yet valuable medical information on relevant health issues that could affect your very life delivered to you free of charge?
This will be a no cookie cutter cut and paste information written by some hired editorial staff to keep the mill rolling.
Because reading and distilling the most recent and reliable medical literature is part of our weekly practice, we will only bring you a few topics we believe would be relevant to most reader.
Yes. Join our mailing list today and receive free regular updates on the latest developments on a broad range of health issues. From general medical concerns, sleep problems, anxiety, weight loss, hypertension, diabetes, to women health matters and off causes common causes of abdominal pain... from irritable bowel syndrome, Crohns disease, abdominal aortic aneurysm, to pelvic inflammatory disease, fibroid, interstitial cystitis, endometriosis, poly cystic ovarian syndrome and more.
All our articles are written by top rated medical experts.
We review the latest medical journals on these topics and garnish it with our vast clinical experience, and serve you the very best and updated information. And more.
You will also get access to free online medical advice on many medications and ordering information, as well as offers and freebies from partner pharmaceutical and allied companies.
Abdominal pain weekly subscription does more for you. Join our current list of over 800 and growing subscribers today.
Use the form below to subscribe for the Journal AbdoPain Weekly.
Get Back Issues!

Why not see articles and relevant medical news that have been posted on the Abdopain Weekly in the last few months? You can see all back issues by following the link here.