Abdominal Pain Doctors

Find An Expert Close To You
Or Online Today
Abdominal pain doctors are those who specialize in the diagnosis and treatment of causes of abdominal pain. They include gastroenterologist, colorectal surgeons, gynecologists, urologists and pediatricians. You may also need a dietician.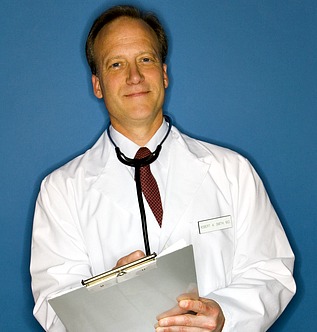 Find one of such experts here. Are you a specialist in any of these fields, post your contact details here for free and join our effort to reduce suffering from acute and chronic causes of abdominal pain.
Do you suffer with abdominal pain and are not sure of who to see? See the different types of abdominal pain experts and the type of conditions or pain they deal with here. You will then be able to follow on to seek one of such doctors here.
Worried you might fall into the hands of scammers online? We have minimize such possibilities by ensuring that we check all doctors details posted here with the healthcare regulator in their country. Where that was not possible, we will mention it and you decide.
Our list will include doctors from Australia, Canada, New Zealand, United Kingdom and the United States of America. It would be a work in progress, adding to the list as this free service becomes accessible to more doctors.

Different Experts And What They Treat

Gastroenterologist
These are doctors who specialize in all causes of problems in the bowels alone.
They are the doctors you will need to contact if you suffer with:

Irritable bowel syndrome

Crohns disease

 Ulcerative colitis

Chronic constipation

Coeliac disease

Gastro Oesophageal Reflux Disease (GORD or GERD)
Chronic diarrhoea


Stomach ulcer
Duodenal ulcer
Chronic pancreatitis
Hepatitis
Alcoholic liver disease
Food intolerances
Eosinophilic colitis
They also treat many other conditions not listed here. They are perhaps the most commonly consulted doctors for abdominal pain.

See the updated list of Gastroenterologist here

Colorectal Surgeons

Colorectal surgeons are surgeons who specialize in the diagnosis and treatment of conditions that require surgical management in the lower gut - colon and rectum. They are also known as lower GI surgeons.
They manage conditions like:

Appendicitis
Bowel Cancer
Crohns disease requiring surgery
Ulcerative colitis requiring surgery
Intestinal obstruction
Lazy bowel syndrome


Diverticulitis
Sigmoid volvulous
Hernia operation
Rectal cancer
Piles or Haemorrhoids
Intestinal polyps

... And more.
You can reach a Colorectal surgeon here.

Gynecologists

Clearly, gynecologists are experts in dealing with problem  of the female reproductive organs. Since the ovaries, tubes, womb and pregnancy related problems are a huge source of abdominal pain when things go wrong, it is not difficult to see why gynecologist are one very important groups of "abdominal pain doctors".
They deal with conditions including the following common causes of abdominal pain:

Adhesiolysis / treatment of chronic abdominal pain due to adhesions
Ovarian cyst problems
Pelvic inflammatory disease (chronic)
Endometriosis
Fibroids
Threatened abortion / miscarriage
Ectopic pregnancy
Ovarian hyperstimulation syndrome


Pelvic congestion syndrome
Chronic pelvic pain

Ovarian cancer
Uterine cancer
Cervical cancer
Abdnormal vaginal bleed, including bleeding after sex
Causes of abdominal pain during sex

Looking for a gynaecologist? You can get one here.

Urologist
A urologist is a specialist surgeon in the field of the kidneys, ureters, bladder, urethra, and the male reproductive organs. They deal with conditions that causes abdominal pain including:

Kidney stones
Chronic or recurrent cystitis
Bladder stones
Prostate problems including prostate cancer
Urine retention
Undescended testes
Micropenis
Circumcisions


Over active bladder
Stricture in the urethra
Lumps in the scrotum
Testicular cancers
Hydrocoele
Bladder cancer
Erectal dysfunction

You can get in touch with urologist here.

Paediatricians
Yes. A pediatrician or paediatrician is a doctor who specialize in the care of children and young ones under the age of 17. Pediatricians are an important part of the abdominal pain doctors team. They manage conditions causing abdominal pain in children, including:

Chronic Abdominal Pain of Childhood
Recurrent Abdominal Pain Syndrome in Children
Abdominal Migraine
Chronic Constipation in children
Irritable bowel syndrome

Eosinophilic enteritis

Recurrent

Urine Infection in Children


Coeliac disease in children

Sickle cell disease

Food intolerance

Childhood Diabetes causing abdominal pain

Loin Pain Haematuria Syndrome
You can get in touch with a urologist here.
Abdominal Pain Experts: Let Patients Find You. Submit Your Contact & Professional Details Here

Are you a doctor that specializes on any aspect of abdominal pain? Let patients find you. Submit your contact and professional details here. Doctors from the world over are welcome.
No. Not doctors alone. Dieticians, acupuncturists, and regulated alternative medical practitioners are welcome. Don't worry; this is another free service from us, The Abdominal Pain Centre.
Please include your name, qualifications, Registration Number,  with your professional regulating body, and as much info as possible about you, your expertise, experience and where you practice as well as what you can offer to patients.

---